The Bass Pro Shops Fitness Series promotes the health and wellbeing of our community and all of our participants.  Our mission to serve inlcudes giving all proceeds from our events to local non-profit organizations that align with our goals and the vision of Bass Pro Shops.

Bass Pro Training Runs
We have two training runs coming up in June including our RECYCLE RUN! No registration needed, just show up and be ready to have fun! 
Mother's Brewing Company Training Run on June 13th at 5:45PM! This event will take place at Mother's Brewing Company, 215 S Grant Ave, Springfield, MO 65806. You can run/walk our 3 mile course or just hang out and grab a drink for happy hour! 

Recycle Run on June 22nd at 6AM! This will be at the Bass Pro Store, 1935 S Campbell Ave, Springfield, MO 65807. We have a few courses for you to choose from or you can come up with your own. Once you are finished, grab some goodies at the finish line and enjoy some "vintage" medals and shirts from years past. 
2019 Training Shirts
We will have our 2019 Training Shirts on sale for $11 at both training events this summer. 
New Blogs
Check out our new blogs! We have some great opportunities for you and your family to enjoy our beautiful city, whether you want to mark some ideas off your bucket list or if you want to have a staycation! 
Bass Pro Reusable Bags
The shopping bags are back for 2019! Check out the new design on our Bass Pro Fitness Series Reusable Shopping Bags. Each participant will receive one at packet pickup (except the Rock4Kids participants.)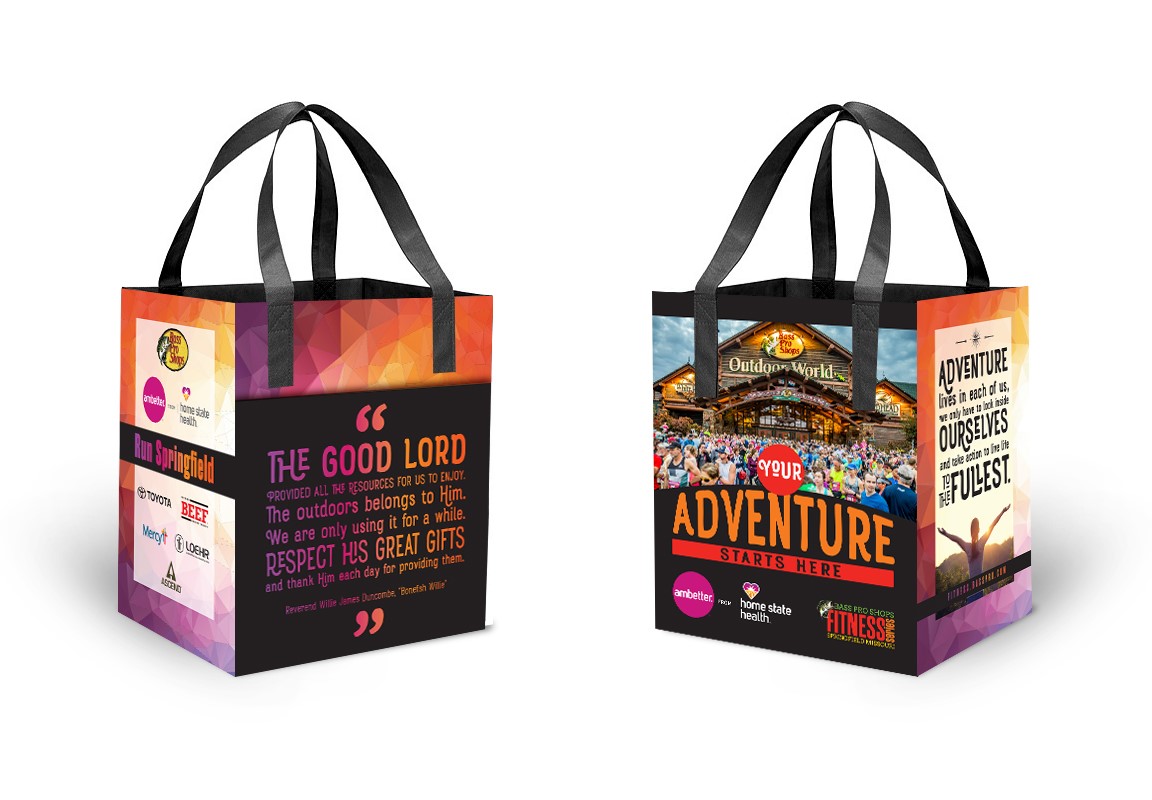 Tracking APP
Participant tracking coming soon! It will be available for participants, spectators, family and friends to utilize during the 2019 Bass Pro Shops Fitness Series Marathon Weekend Events presented by the Missouri Beef Industry Council.

Track up to 25 participants live all from your phone! The FREE Marathon Weekend Live Tracking app presented by the Missouri Beef Industry Council uses the participants' split times and current pace to calculate their estimated location along the course.  View their race marker in real time as they make their way through the Conservation Marathon, Cohick Half Marathon, News-Leader 5K and Marathon Relay course. Simply click the Live Tracking button within the app and search by name, email or bib number.  Add them to your tracking list and follow along on race day!
Live Tracking with GPS is a new feature that will help friends and family track participants within a few meters. Participants must download the app, click on participant in race, log in and have your phone on you during the race. Click here for step-by-steps on how to turn on Live Tracking.
Live tracking provides the option to have push notifications sent directly to your phone.  Once you have followed a runner, simply click on their name within the live tracking page, click the Following button and Enable Push Notifications to receive a message every time your runner crosses a split.
---
Don't forget about these exciting opportunities for 2019

---
Presented By:

Run Across Missouri, presented by Ambetter from Home State Health: New for 2019, you may complete either the half or full marathon distance in the Bass Pro Shops Fitness Series, the GO! St. Louis Marathon and Family Fitness Weekend and the Hospital Hill Run to complete the Run Across Missouri, an opportunity for runners and walkers to complete three distances of their choice in three different regions of Missouri. Simply register for and complete a distance associated with each event and you will finish the Run Across Missouri! At each finish line you will receive a finisher's medal for the event and for the Run Across Missouri. Look for signage to point you in the right direction for 
The Go! St. Louis Half Marathon is April 7, the Hospital Hill Run Half Marathon is June 1 and of course, the Bass Pro Shops Cohick Half is November 3. If you cannot run all three but can complete two of the three, you can complete one event virtually.  There is an opportunity to register on each event page to choose a virtual option.  You will have two weeks within the actual event date to finish your virtual distance.  You will be sent instructions on how to upload your results so you can complete the series.
Register here for the Bass Pro Shops Cohick Half Marathon, Conservation Marathon or the Conservation Marathon Relay, part of the Run Across Missouri Series!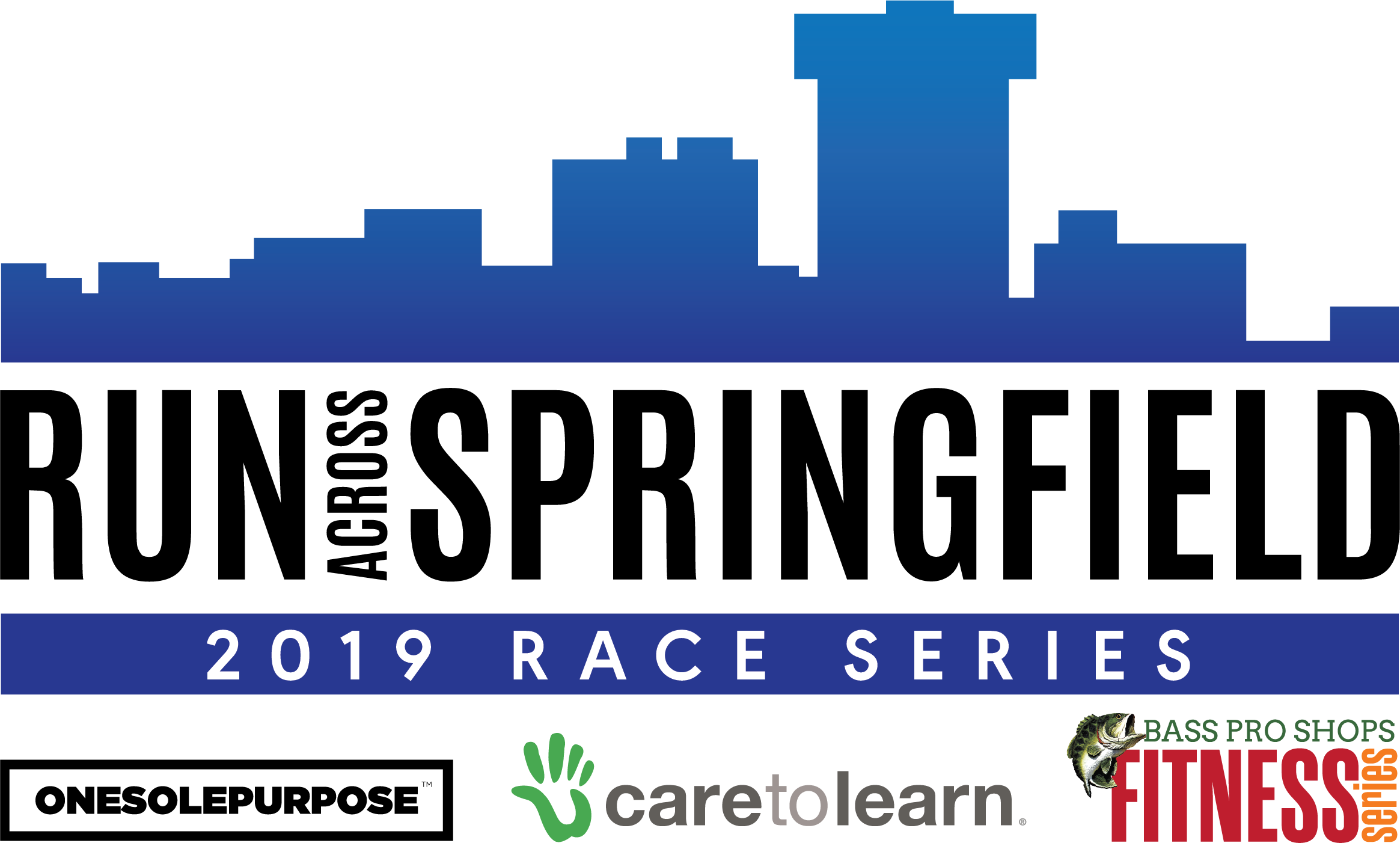 Run Across Springfield: We have teamed up with OneSolePurpose and the Care to Learn Panther Run to promote health and wellness and to raise money to meet local student needs by creating a new run/walk series – Run Across Springfield.  This series provides participants with three unique race courses, each highlighting different areas of Springfield.
Run OneSolePurpose on September 7, the Panther Run on October 5 and the Bass Pro Shops Fitness Series Marathon Weekend on November 3. 
Register here for the Bass Pro Shops Cohick Half Marathon, Conservation Marathon or the Conservation Marathon Relay, part of the Run Across Springfield Series!