Local Attractions
Springfield, Missouri offers something to suit everyone's taste. Our selection of chain restaurants is excellent while our locally owned restaurants offer a wide selection of food and atmospheres. Our running trails, Nature and Conservation Center and Lake Springfield Park offer outdoor lovers plenty of opportunity to enjoy fitness experiences and fantastic adventures here in the beauty of the Ozarks. Our performing arts centers, colleges, art walks and concerts appeal to families and those wanting to experience something locally extraordinary.
Wonders of Wildlife
Spanning 350,000 square feet and more than 1.5 miles of trails, Wonders of Wildlife takes you on a journey through immersive habitats that entertain and educate while sharing the story of America's most significant conservationists throughout history and today. Dive in to a world-class aquarium adventure featuring 1.5 million gallons of freshwater and saltwater habitats teeming with 35,000 live fish, mammals, reptiles, amphibians and birds. Then fully immerse yourself in the wildlife galleries that transport you to the wildest places on earth in an exciting and educational trip showcasing the history of the conservation movement. Visit Wonders of Wildlife.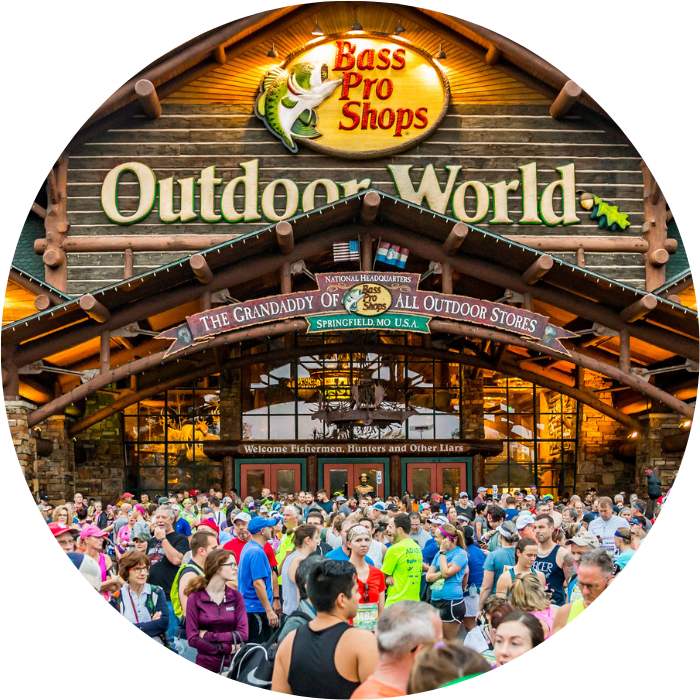 Bass Pro Shops Store
Welcome to Springfield and the Granddaddy of all Outdoor Stores. We are the original Bass Pro Shops. Walking in you will find yourself immersed in a natural looking environment complete with waterfalls, springs and as many live fish as you can count. Here in the store we have 7 large fish tanks including a tank holding 2 of the largest Alligator Gar in the world. Our waterfall tank in store is home to all native fish including some large sturgeon! In Bass Pro, you never know what you will find! 
Dogwood Canyon Nature Park
Covering 10,000 acres of pristine Ozark Mountain Landscape, Dogwood Canyon Nature Park is a one-of-a-kind experience for nature lovers and adventure seekers of all ages. The park offers miles of crystal-clear trout streams, cascading waterfalls, ancient burial caves, hand-built bridges and bottomless pools. Enjoy hiking, biking, trout fishing, horseback riding, segway tours and more during your visit to Dogwood Canyon. Visit Dogwood Canyon!

Silver Dollar City
Silver Dollar City is a special place in the heartland of America where your family can gather together in fun, where traditions are created, memories are shared and time stops for you to celebrate each other. Our 1880s theme park will turn an ordinary day into a best-ever day with fun that awaits you from a spring-time getaway to a Christmas celebration. What are you waiting for? Come explore new adventures. Experience record-breaking thrills. Discover a world of surprises. And create memories you will remember forever. Visit Silver Dollar City.

Springfield Conservation Nature Center
Explore 79 acres of habitat including forest, glade, woodland, prairie plantings, creeks, and frontage on Lake Springfield. Eat a sack lunch in the covered pavilion. Hike nearly three miles of trails; there are six of them varying in length from 0.2 miles to two miles. Some trails are paved and stroller-friendly. View wildlife including deer, turkey, foxes, mink, muskrat, turtles, frogs, insects, and more than 170 species of birds. Visit the Springfield Nature Center.

Top of the Rock
Top of the Rock Golf Course is the first-ever par-3 course to be included in a professional championship, featuring nature and golf at its finest. Perched high above Table Rock Lake, the peaceful waterfalls, wandering creeks, bass-filled ponds and pristine lakes of Top of the Rock complete a true celebration of nature, the Ozarks and the game of golf. The experience includes Top of the Rock, a Jack Nicklaus Signature Course, and an Arnold Palmer-designed Practice Facility. Arnie's Barn, a magnificent 150-year-old barn was relocated from Arnold Palmer's backyard in Latrobe, PA and is complete with historic photos and memorabilia from Palmer's career achievements. Visit Top of the Rock.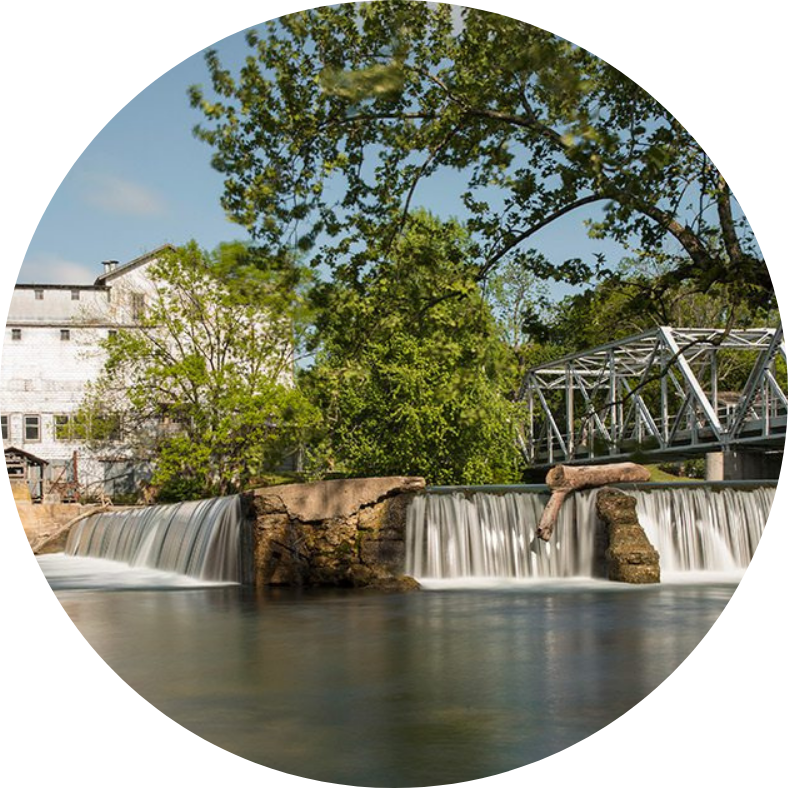 Finley Farms & The Ozark Mill
Located on the banks of the Finley River, Finley Farms is a destination where discovery and hospitality intertwine.  Born out of a genuine passion for local heritage, it is a bold dream and wild commitment to making some magic in the heart of the Ozarks. The on-site workshop, riverside restaurant, speakeasy and museum tell the seldom-heard stories of the slow and simple way of life.  Visit Finley Farms